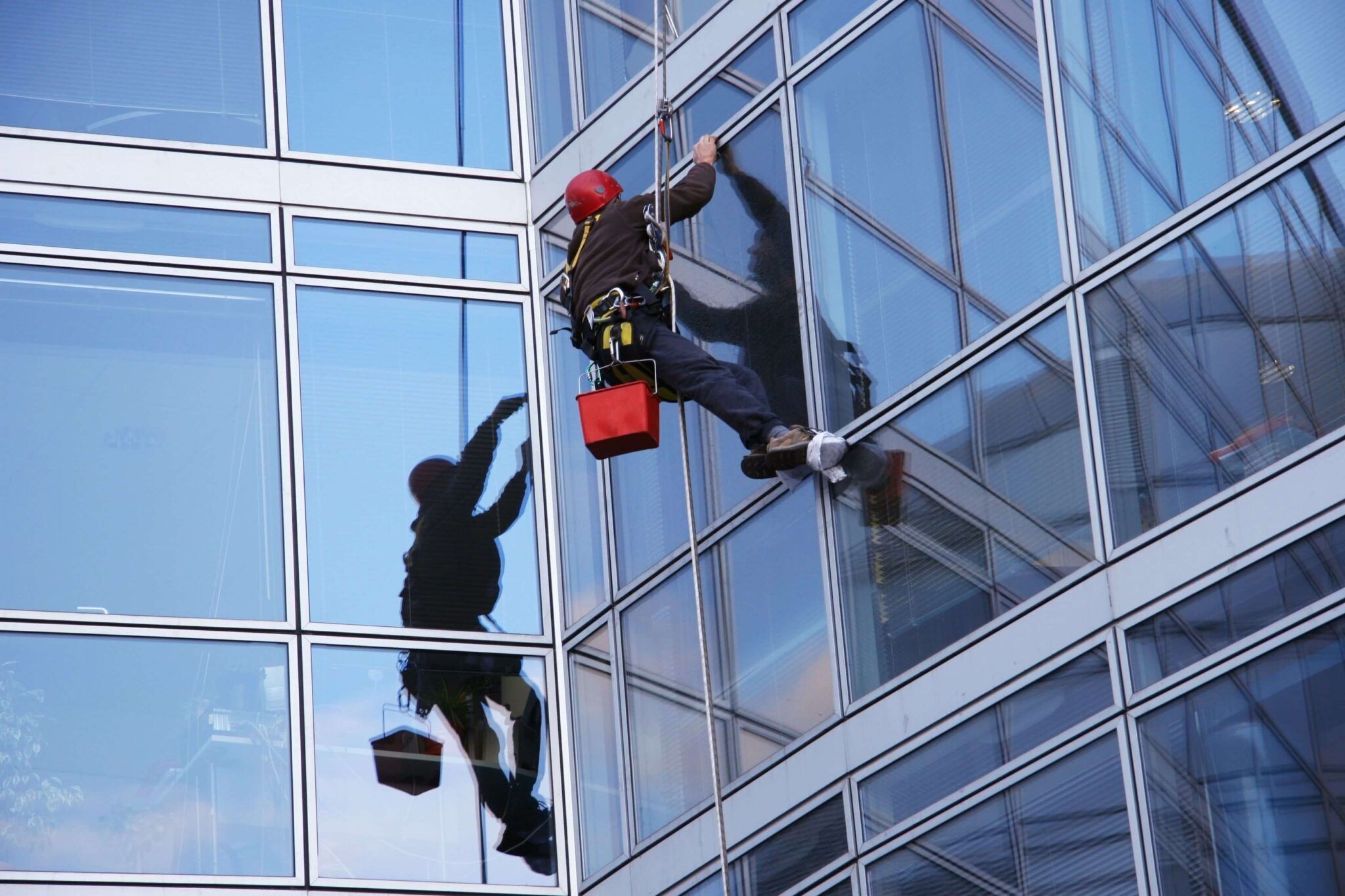 Window Cleaning Services
Windows let natural light into your business for a more pleasant and productive work environment. But airborne dirt and dust can discolor the glass and contact from hands can leave unsightly smudges. Let Oz City Cleaners improve your view with expert window cleaning services. If the window has a screen, we'll also clean the screen.
For windows with tough spots, we use special tools and products to scrape the window clean. If the window has a screen, we'll also clean the screen. Whether you have a small storefront or a large retail complex, we have the right window cleaning services for you.
Our expert cleaners are experienced in cleaning all types of windows including single pane, double pane, french pane, skylights, glass panels, storm windows, patio covers, solariums, and more. We've got the right equipment to clean every type of window, inside and out.
Our company satisfies even the most demanding clients, including High Rise Office Buildings, Industrial Buildings, Shopping Centres, Hotels, Hospitals, Sport Complexes and many more.
What we offer?
Commercial & Domestic Window Cleaning – we specialise in cleaning all windows from homes to blocks of flats to office buildings, nothing is too big or too small.
Once off or Contract window cleaning offered, depending on your requirements. Reduced prices for regular cleaning services!
You can specify exactly what you want us to clean such as only internal surfaces and/or external surfaces, only inaccessible windows etc.
We do also offer conventional methods such as ladder access window cleaning, scaffolding and cherry picker services.
Rope access is also available for inaccessible external windows higher than 20m.
Our teams take the greatest care with regards to safety and will assess and advise on alternative solutions.
Our Window cleaning service includes:
Glass rail panel cleaning
Difficult Access Cleaning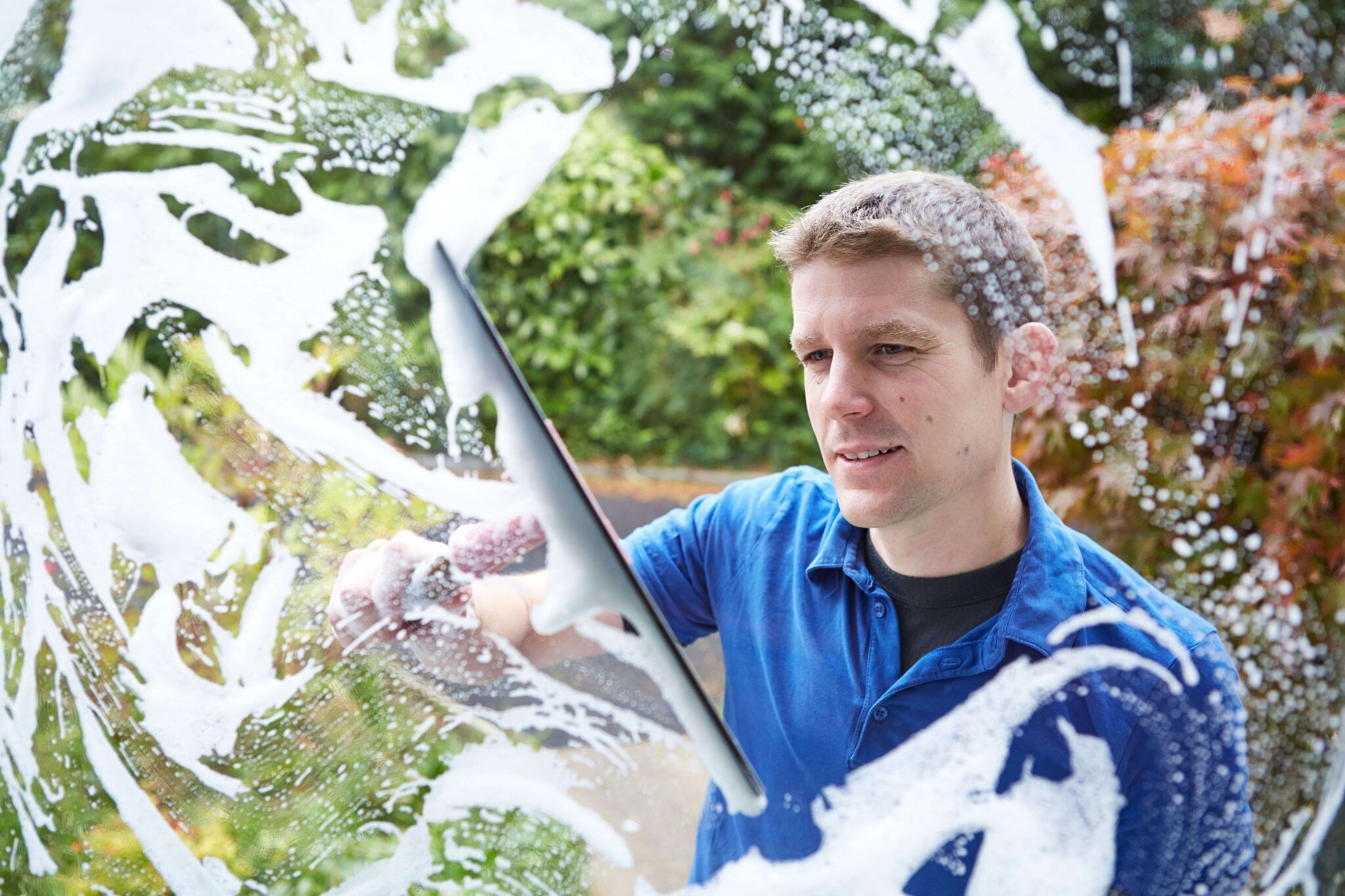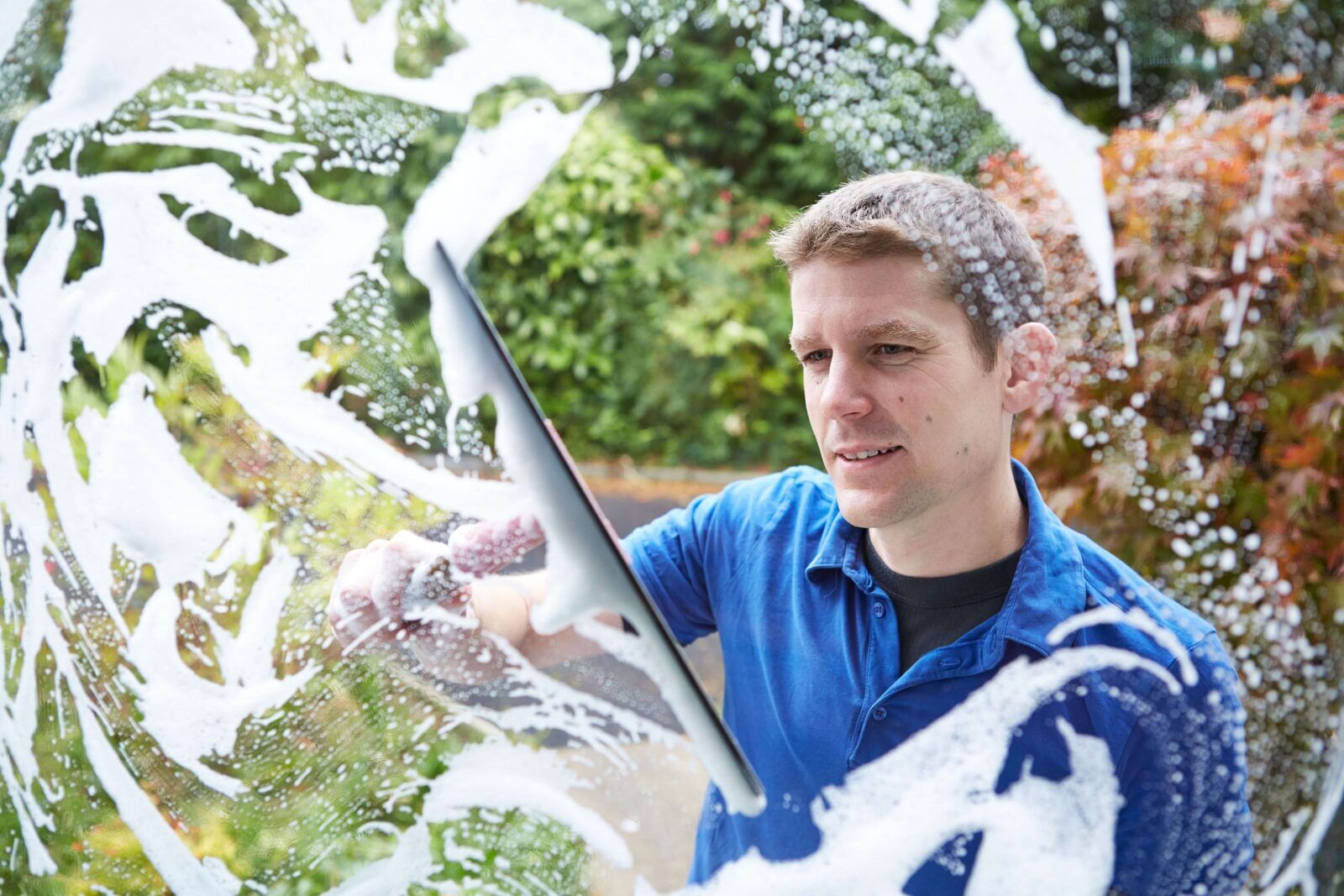 Important Benefits of Professional Window Cleaning Service;
Extend Your Windows' Life
Over time, your windows can be damaged by hard water, dirt, and debris. When dust and dirt collect on your windows, they can etch into the glass and cause damage. Regular cleanings will remove these contaminants and extend the lifespan of your windows.
High-Quality Products
Using the right window-cleaning products and the best tools makes a big difference. Professional window cleaning companies have access to high-quality equipment and cleaning products, and have the experience to do the job right the first time. Your windows will be fresh and clean with no streaks.
Safety
Cleaning your exterior windows yourself can be dangerous, especially if your home has more than one story. Climbing ladders to reach high windows carries the risk of falling. Hiring a professional means you won't need to climb ladders or work with harsh cleaning chemicals. A professional cleaner can also spot any potential problems with your windows, such as damaged glass, wood rot, or poorly-fitting window screens. Addressing such problems early can save you time and money later.
Save Time
We know you're busy, and cleaning windows is often a time-consuming project. Hiring a professional window cleaning service lets you spend your time on what's important to you.
Keep Your Building Beautiful
No matter how clean your building is on the inside, dirty windows will make it look unappealing. Sparkling clean windows will add to your building curb appeal and value. When your windows are clean, your whole building will shine.
Have a better view
With regular window cleaning services, you can say goodbye to all accumulated dirt and dust and say hello to the pleasant view outside. Clean windows will also allow natural light into your home or building, which can improve people's moods!
Improves air quality
If dirt particles accumulate on your windows and sills, the air quality of your home is affected. If this is neglected, it can even lead to mould formation and can be a health hazard. Improve the air quality inside your property with regular window cleaning services.
Prevents Glass Degradation
Dirt on windows, sills and window frames can lead to deterioration of glass. If dirt and dust particles are ignored for a long time, debris build-up can cause structural damage to windows. You might even need a complete replacement of window panes. Cleaning windows regularly puts an end to all these problems and improves their longevity.
Schedules and Time to Suit You
We want to provide you with flexible cleaning services, that's why you can choose a cleaning schedule that works best for you. You may choose from the following cleaning schedules:
Natural Products
Our teams can use eco-friendly cleaning products, or even hospital grade disinfectant, if required.
Experienced Cleaner
Professional commercial and domestic cleaners who understand the importance of a clean working environment.
Satisfaction Guarantee
If you're not happy with the cleaning, then we will clean it again.
Fast Service
Tell us your scope of work, set your schedule, and our team will ensure we get it done with speed and precision.