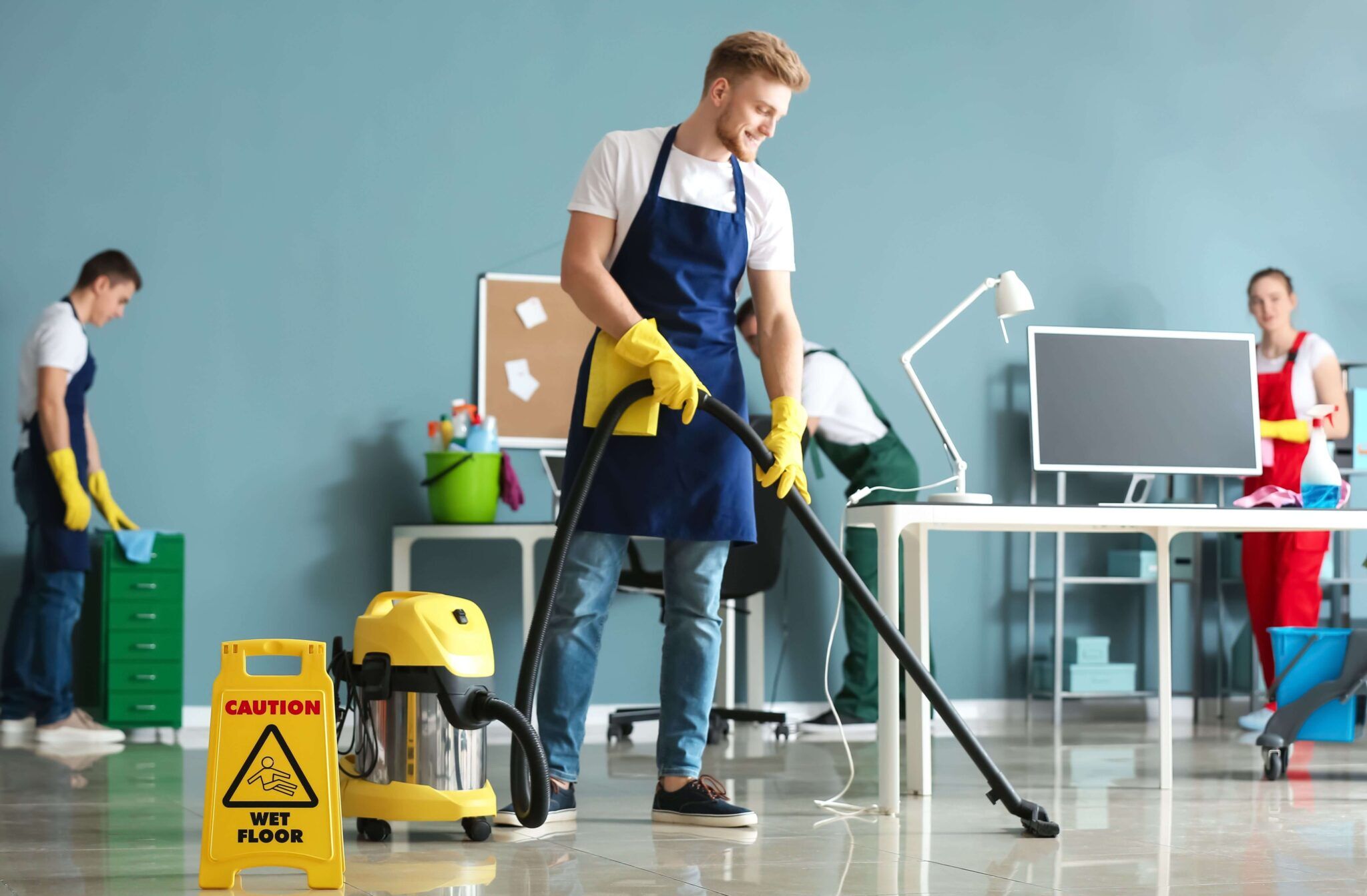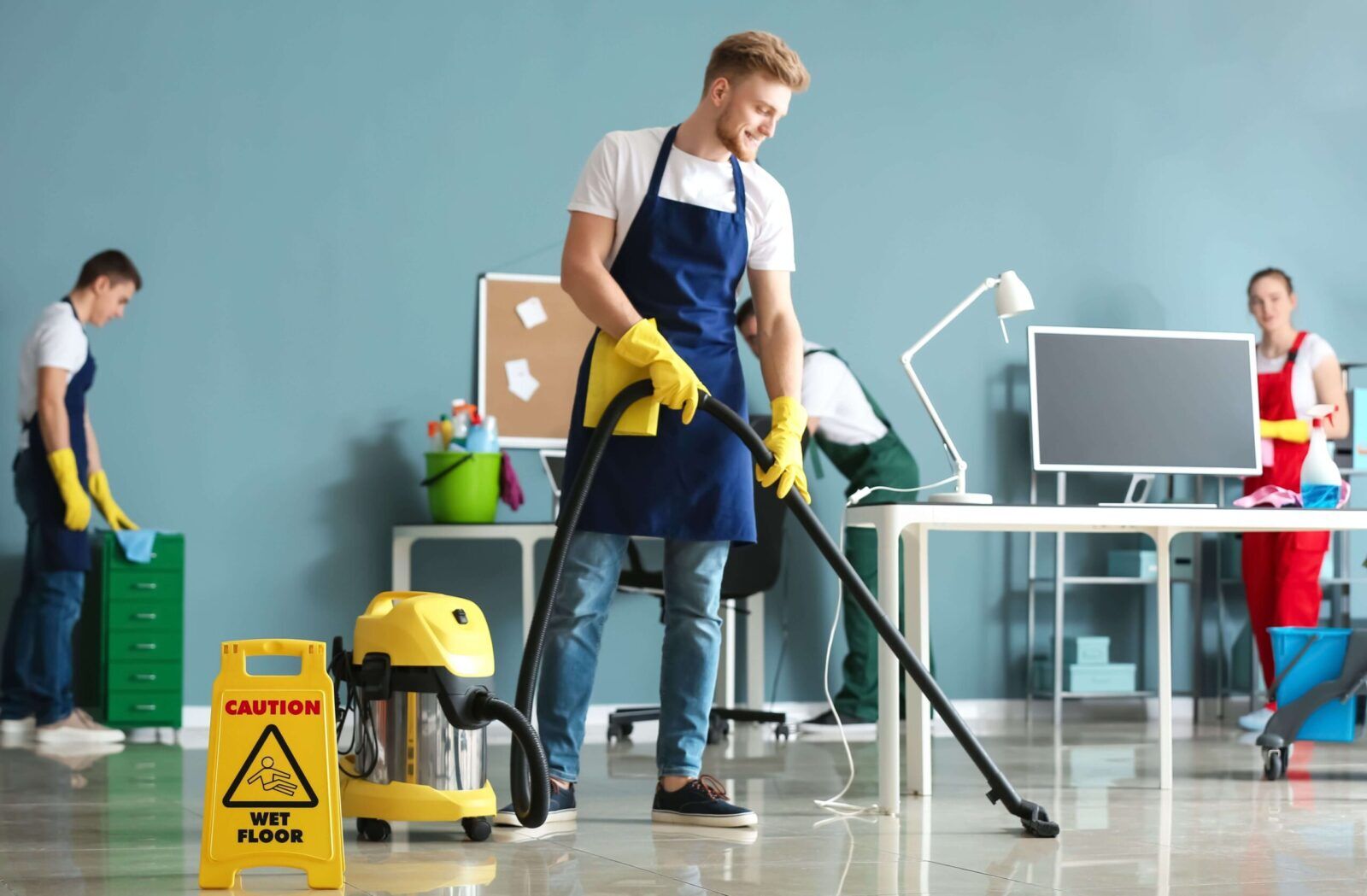 Commercial Cleaning Service
Commercial spaces can see a huge volume of daily foot traffic resulting in the dirt getting tracked all over the floor. With so many people using amenities frequently it is inevitably that there will be a buildup of impurities such as dirt and dust.
Oz City Cleaners recognises the significance of maintaining a clean and hygienic commercial environment and strives to provide thorough cleaning services that ensure that any commercial space can remain immaculate. Whether the establishment is frequented by customers or staff alone, the maintenance of outstanding cleanliness is a hallmark of excellence.
With our expansive range of different cleaning services, we are sure to offer a service that will fit your specific needs. No matter what kind of office you have or what industry your business is in. Our extensive network of specialist cleaners are here to help you.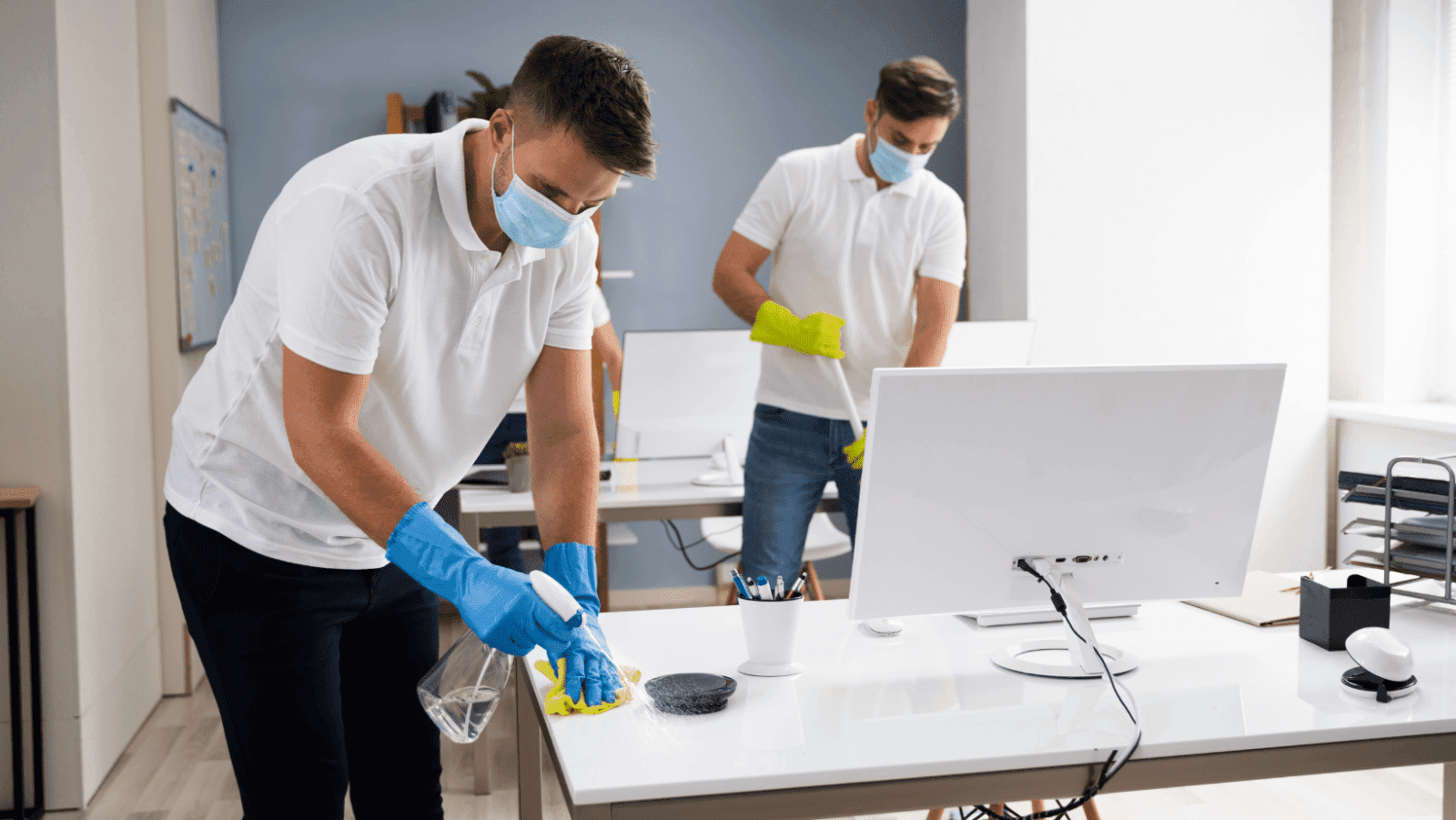 Isn't Domestic and Commercial Cleaning Just the Same Thing?
Yes, and no. While domestic and commercial cleaning is essentially the same in terms of having to clean a specified space, there are significant differences between how you might approach cleaning your home compared to cleaning your business.
The most notable distinction, of course, is the considerable difference in the amount of space being cleaned. Unlike your home, which can be cleaned every day, commercial cleaning services have methods that are specifically devised to make maintenance quick and more efficient. As a result, this service is likely to utilise heavier industrial equipment that house cleaners do not.
Differing in cleaning products and materials used as well, commercial cleaners are well-informed of the proper and most efficient usage of resources. Knowing about the critical difference between the use of rags in contrast to microfiber towels would be the perfect example. Professional cleaners like Oz City Cleaners know better than to use common household rags, which tend to absorb and suck up moisture. As a result, cleaning with rags takes a substantially greater amount of product and time. Microfiber towels, on the other hand, are highly effective at attracting dirt and dust and less effective at sucking up cleaning products, making them the superior material in cleaning.
What Are Some Types of Commercial Cleaning Services?
Construction Cleanup
While completed construction projects are an absolute joy, the post-construction cleanup is far from it. If you've recently remodelled or expanded your building, then a phone call to Oz City Cleaners should be the next item on your agenda. Construction debris is annoying and problematic, posing a potential danger to employees and customers alike. Let us help you with your construction clean, and we can efficiently clear up any unsavoury evidence of the remodel or expansion. Of course, our services are customised to your every need, so let us know if you need a one-time post-construction cleanup or a routine clean, and we'll set things up for you.
Emergency and Disaster Cleanup
Natural disasters and unprecedented events are inevitable and will require an immediate cleanup. Oz City Cleaners are equipped and prepared to handle such emergencies with a team of specialists available 24/7. From water damage, fire damage, and storm damage cleanup, our team of cleaning specialists will be right there to fix your cleaning problems for you. With us, your building will be back to normal as soon as possible.
Concrete Cleaning
Concrete is becoming a popular choice of material in homes and businesses alike, but it's not easy to maintain by yourself. Give us a call and let us handle it, and we'll have your concrete floors buffed and shining like new in no time.
General Cleaning
Oz City Cleaners dedicates itself to providing the highest quality of commercial cleaning Sydney, Melbourne, Brisbane, Gold Coast, Perth, Adelaide, Darwin and the rest of Australia that can meet and exceed your cleaning expectations. After an in-depth free consultation with you, we collaborate to construct a custom Oz cleaning plan that is specifically tailored to address your cleaning needs. Every business owner has different cleaning specifications, and with our extensive suite of services we are confident that we can meet your cleaning expectations.
Hard Floor Cleaning
With the wide variety of materials that can be used as flooring, our specialists are well-versed in the procedures specific for a wide array of materials, including ceramic, rubber, vinyl, concrete, and stone. There are various equipment and solutions required in dealing with specific flooring materials to effectively clean them and prevent prolonged damage. Oz City Cleaners' expert team of specialists is extensively trained in cleaning floors, and we customise our hard floor maintenance solutions such as strip and seal, floor buffing and polishing with consideration to your specific floor type, foot traffic, and allocated budget.
Window Cleaning
Windows are an essential component of a building's facade, and yet it is quite commonly overlooked by many cleaners. Oz City Cleaners provides professional window cleaning services that are guaranteed to get your windows looking freshly-installed. Our team utilises specialist equipment and effective cleaning methods to eliminate dirt and dust from all surfaces of your windows. Window cleaning may seem unsafe, but don't worry, our specialists are highly trained in safe cleaning practices and equipment use, and all our services are OSHA compliant.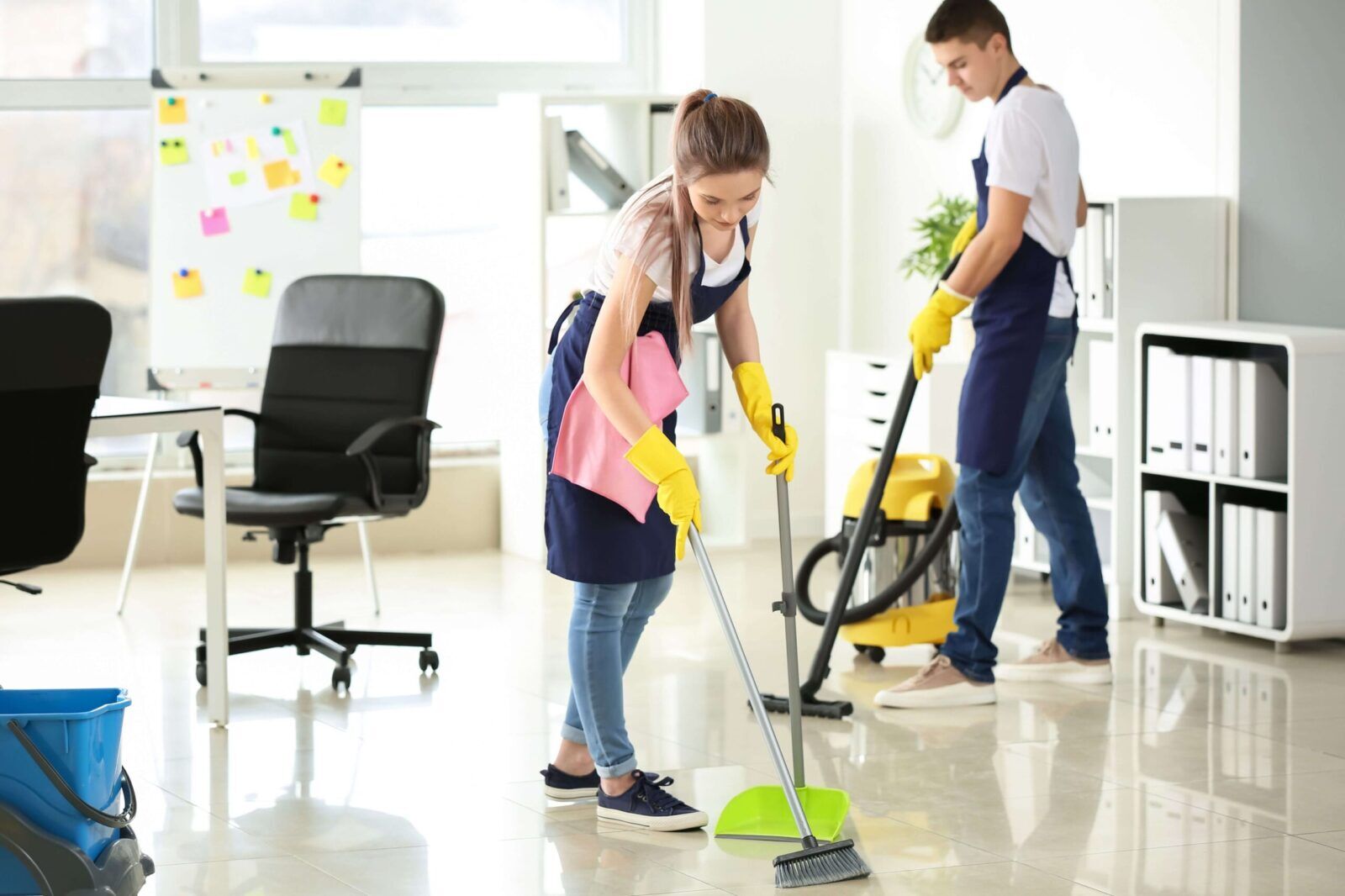 Should You Hire Commercial Cleaning Specialists?
Regardless of the type of business you're running, the significance of an efficient and reliable commercial cleaning service in Sydney, Melbourne, Brisbane, Gold Coast, Perth, Adelaide, Darwin and across Australia cannot be overstated. All buildings need continual maintenance, and the attractiveness of your business to prospective customers or clients is directly affected by the visual appeal of a clean commercial environment. As a commercial entity, you have the obligation of doing your part to maintain a cleaner city and conducive work environment for your employees. Our commercial cleaning specialists take a distinctive approach to cleanliness that keeps our client's businesses consistently looking aesthetically pleasing.
Schedules and Time to Suit You
We want to provide you with flexible cleaning services, that's why you can choose a cleaning schedule that works best for you. You may choose from the following cleaning schedules:
Natural Products
Our teams can use eco-friendly cleaning products, or even hospital grade disinfectant, if required.
Experienced Cleaner
Professional commercial and domestic cleaners who understand the importance of a clean working environment.
Satisfaction Guarantee
If you're not happy with the cleaning, then we will clean it again.
Fast Service
Tell us your scope of work, set your schedule, and our team will ensure we get it done with speed and precision.