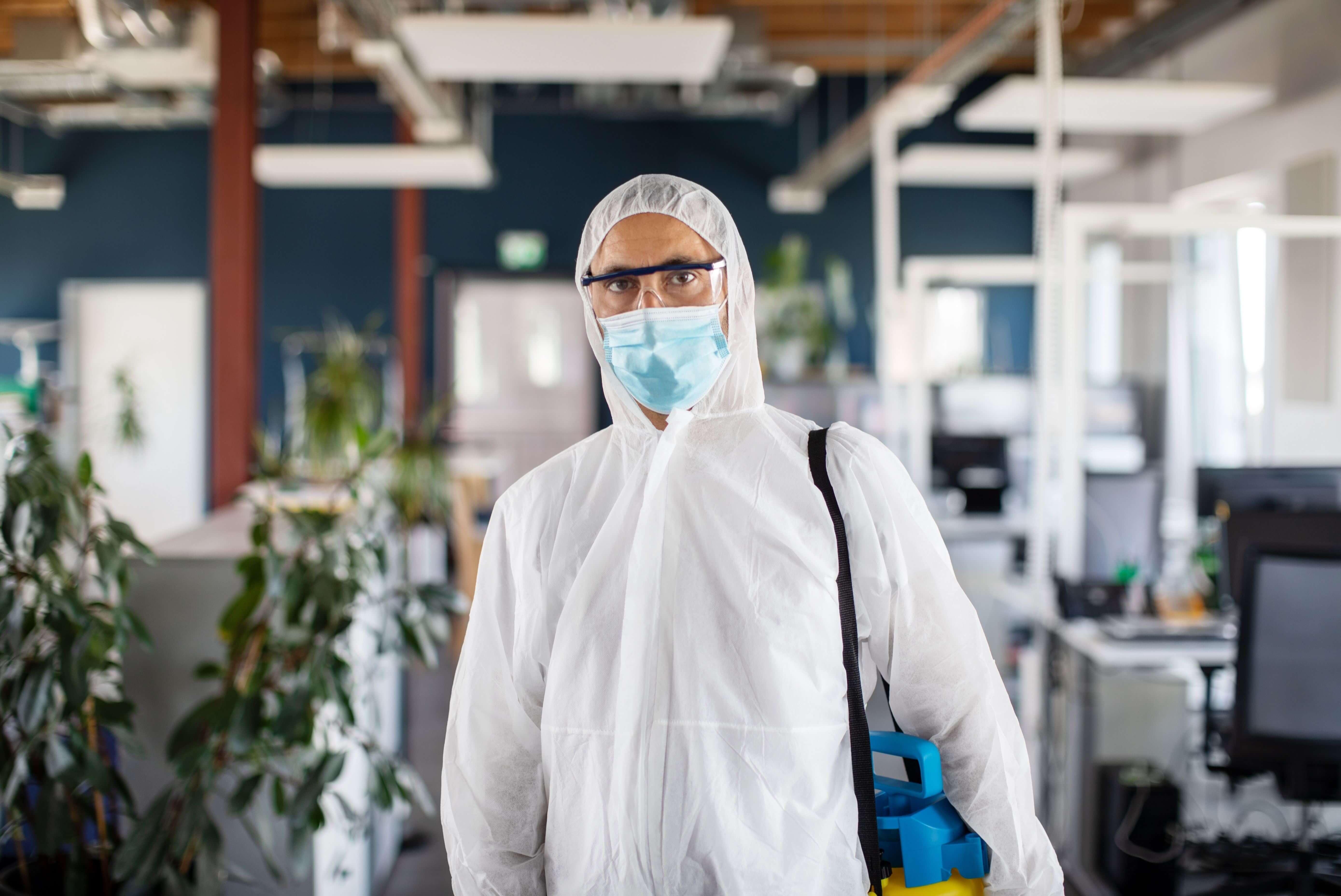 Anti-Bacterial Cleaning Service
Some cleaning and sanitation problems just can't be resolved by soap, water, and elbow grease alone. These cleaning problems fall outside the scope of typical maintenance cleaning. Viruses and bacteria are fast spreading and require thorough disinfection to eliminate, which can be time-consuming. Let Oz City Cleaners take care of your disinfection concerns. With our trained team of disinfecting specialists, we will help you rid your space of any pathogenic, disease-causing microbes. We can provide an Anti-Bacterial Cleaning Certificate to help you reassure your clients that your premises have undergone a meticulous Oz cleaning process and have been decontaminated by the best commercial cleaners, Oz City Cleaners.
Why Anti-bacterial Cleaning?
Common viruses and bacteria live their invisible existence on absolutely every surface. While some bacterias are normal, helpful occupants of our bodies, there are some bad ones, which medical professionals would call pathogens, that cause disease. Easily spreading from person-to-person and through surfaces, pathogens are contracted through contact with any contaminated object.
Anti-bacterial Oz City cleaning isn't typically a routine service to request, so here are some cases where you might need to get anti-bacterial cleaning for your business:
Disinfection & Remediation
Potentially hazardous debris
What Does Anti-Bacterial Cleaning Entail?
Disinfect clean
We then treat all your surfaces with powerful disinfectants and bleaches to remove and kill surface germs, bacteria and viruses. These powerful cleaning agents, eradicate germs and viruses from surfaces. Once the decontamination/disinfecting clean is complete, we follow this up with a complete wipe down of all areas.
Infection Control
Our expert team of anti-bacterial specialists is extensively trained to ensure the successful eradication of disease-causing bacteria and other pathogens. Once we are done servicing your business with the signature Oz City Cleaning quality, you can rest assured that it will be safe and free of everything that can make you sick.
Antibacterial Clean and Final clean
After the first two processes have been completed, we will follow this up with an anti-bacterial final clean to reduce the rate at which germs will reappear on surfaces.
Personal Protection Equipment
Prior to commencing the clean we can attend the premises wearing full protective equipment including goggles masks, gloves and hygiene suits. All our equipment is cleaned between jobs to avoid any chance of cross-contamination and single use items are disposed of after use.
Detergent and degreasing clean
At this first stage we can perform a decontamination clean. Removing all the dirt and grease helps to ensure that there are no places for the germs and viruses to cling to in the next stage of the clean.
Bacterial and Viral Decontamination
Oz City Cleaners uses scientifically proven-and-tested products and methods to ensure the eradication of all microbes and hazardous substances. With the oxidizing power of hydrogen peroxide, infused with minuscule amounts of metallic ions, we create a stable, fluid solution that can eliminate a broad spectrum of biological agents such as viruses, bacteria, fungi, and other microorganisms.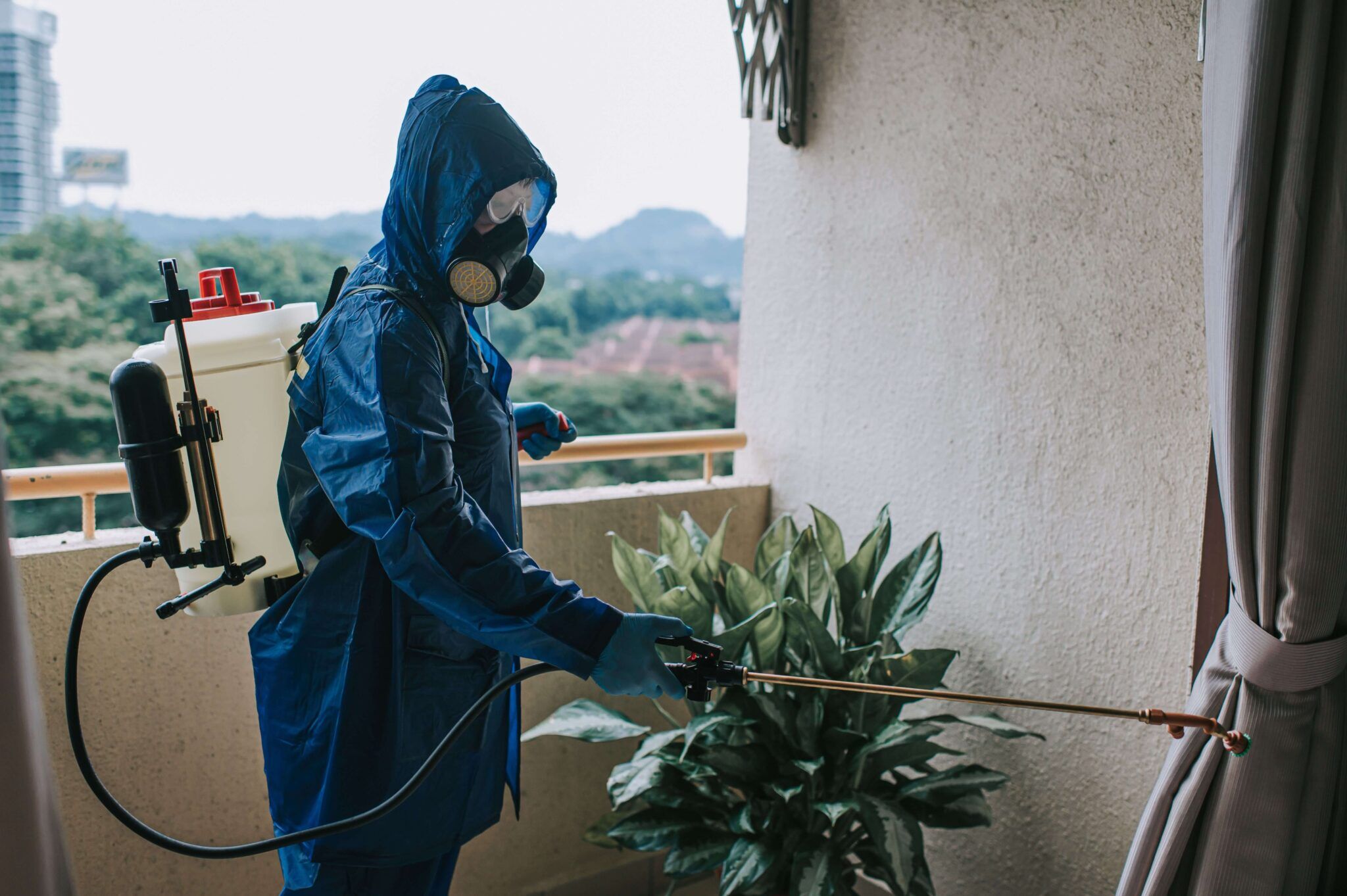 How Do Disinfection and Decontamination Specialists Work?
Oz City Cleaners' cleaning specialists are extremely dedicated to following our strict Oz cleaning protocol and methodology to provide the best commercial cleaning across Australia. Microbes rapidly multiply on a microscopic level, and even a small amount of bacteria can quickly colonise a given surface. Our specialists are efficient and effective, employing highly-effective techniques and special-grade decontaminating chemicals in a quick and thorough anti-bacterial Oz cleaning to ensure that any microbes are eliminated faster than they can reproduce.
There are two types of cleaning agents that we use: non-residue and residue anti-bacterial. Non-residue agents are alcohols, chlorine, peroxides, and bleach. These agents fully evaporate and do not leave any residual material on the surfaces they are applied to. On the other hand, residue agents include chemical compounds that, as the name implies, leave behind a residue, such as triclosan and triclocarban. These agents are designed to provide extended protection against microbes.
Should You Hire Decontamination Specialists?
It is ideal to have a trained professional do things for you. You could technically do anti-bacterial cleaning on your own, but you'll have to make sure that you conduct extensive research on the specific procedures, methods, and different products and chemical cleaning agents, as well as how to safely use them to avoid injury.
Contact us now for a free quotation.
Schedules and Time to Suit You
We want to provide you with flexible cleaning services, that's why you can choose a cleaning schedule that works best for you. You may choose from the following cleaning schedules:
Natural Products
Our teams can use eco-friendly cleaning products, or even hospital grade disinfectant, if required.
Experienced Cleaner
Professional commercial and domestic cleaners who understand the importance of a clean working environment.
Satisfaction Guarantee
If you're not happy with the cleaning, then we will clean it again.
Fast Service
Tell us your scope of work, set your schedule, and our team will ensure we get it done with speed and precision.