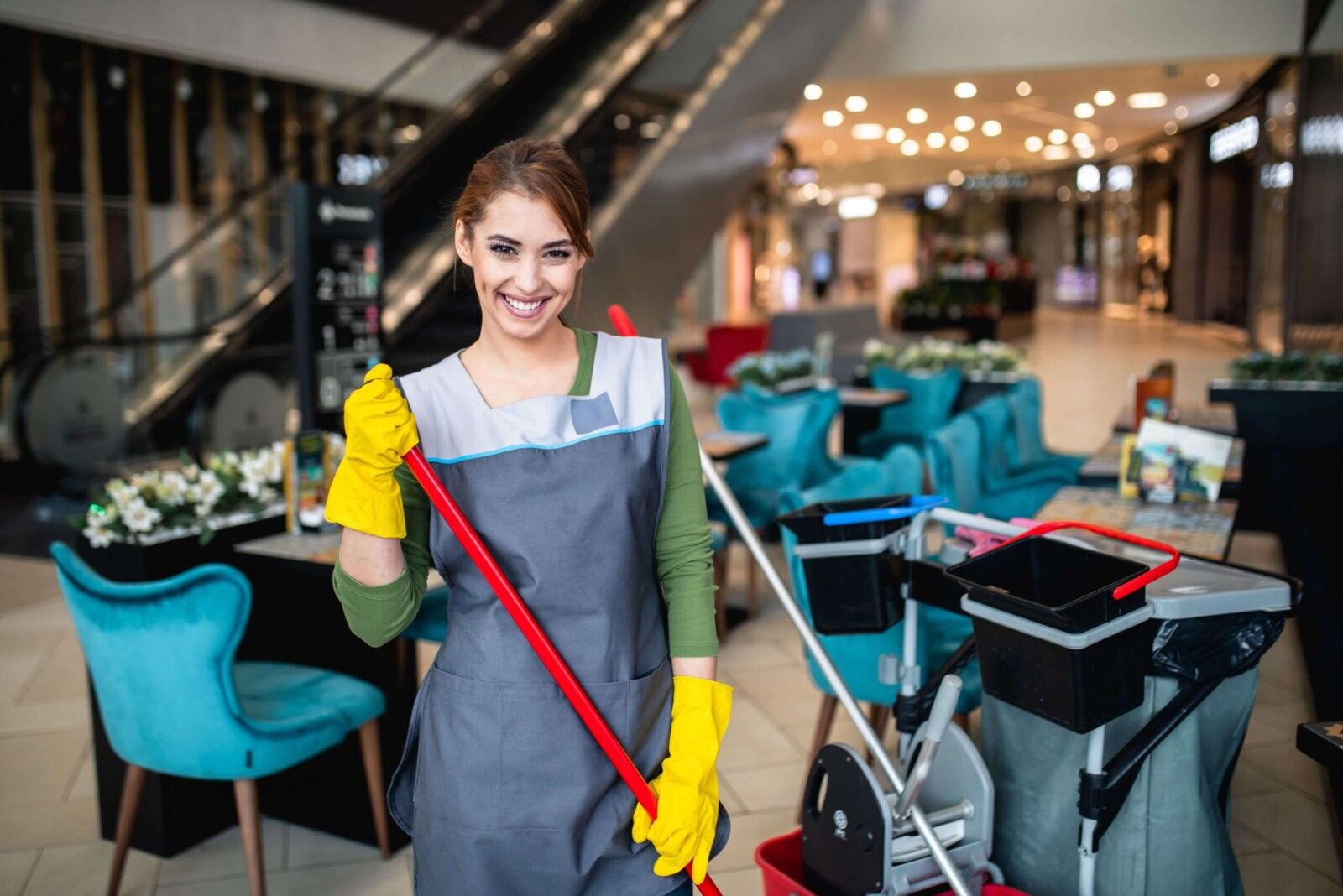 We're a cleaning company in Australia that promotes store cleanliness for a better shopping experience.
Retail is one of the most significant industries. Many consumers, including parents, benefit from retail shops since they can access a wide range of products and services. Here in Australia, you can find many companies engaged in the retail industry where selling of finished products to end-user consumers is in demand. As such, retail stores are one of the busiest places in the country. Here, you can find many mums, dads, and even students shopping for their everyday needs.
We are now living in the new normal. Oz City Cleaners believe that retail stores are open to a higher risk of exposure to bacteria and germs, since you may encounter a lot of people here. Due to concerns around public and employee safety it is vital to maintain a clean retail environment. Here as a trusted cleaning company in Australia. Oz City Cleaners assists many well respected retailers with the cleanliness of their shops. We provide professional retail cleaning services in Sydney, Brisbane, Gold Coast, Melbourne, Perth, Adelaide, Darwin and elsewhere. Hiring Oz City Cleaners guarantee a clean and hygienic shopping environment for everyone.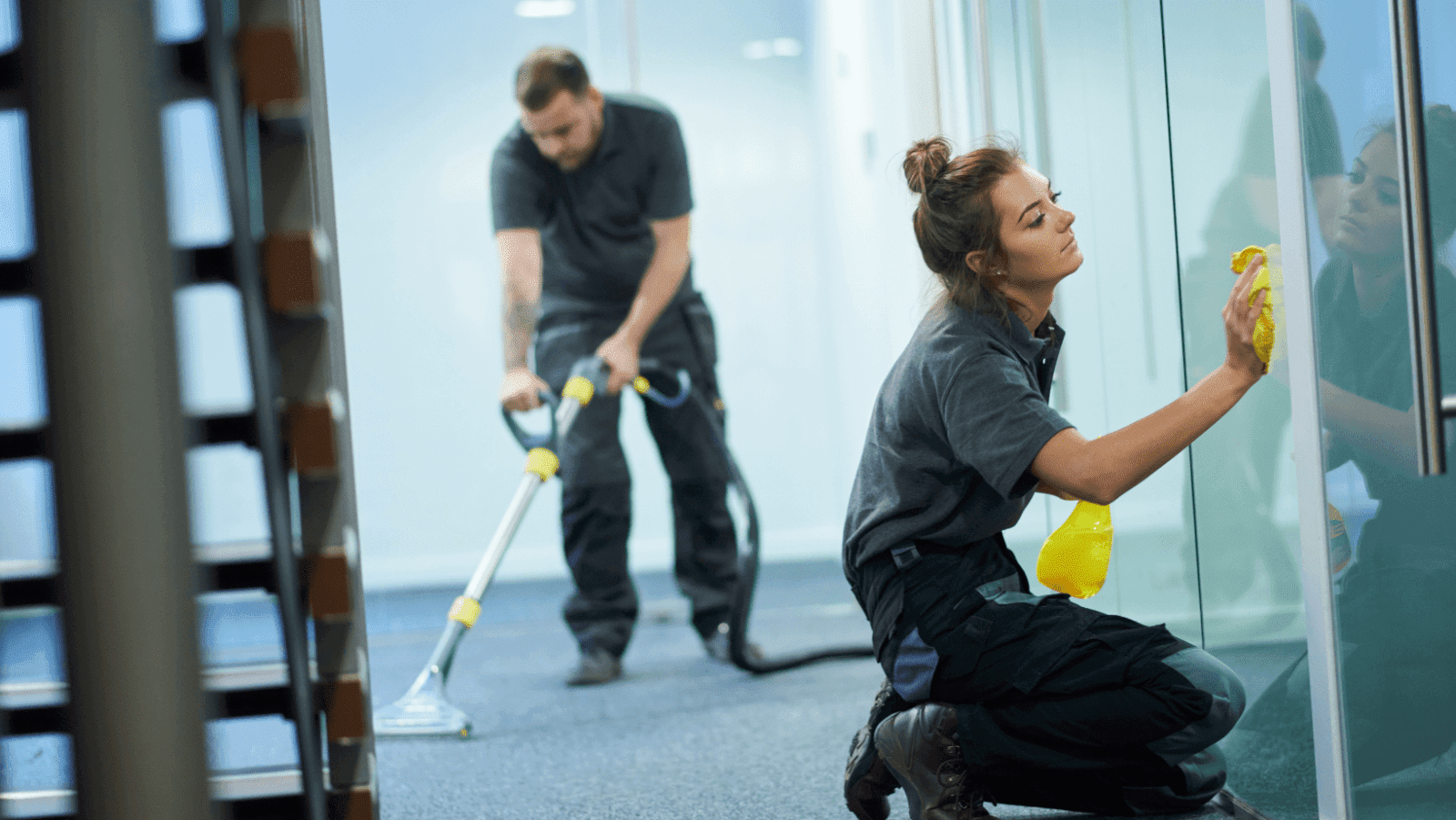 Types of Cleaning Services
As a business owner, it is your responsibility to provide a clean and hygienic store for your employees and customers. Unclean stores can have a negative impact and stop customers coming back to your store. On the flip side, having a clean store with displayed best practice cleaning principals can also attract potential customers. As someone engaging in the retail industry, you can team up with Oz City Cleaners to provide a better shopping experience to your customers. As the best retail cleaning company in Australia, we offer the following professional cleaning services:
Anti-Bacterial Cleaning
Bacteria, germs, pathogens, and viruses multiply in dirty surroundings. Leaving your retail stores uncleaned, even just for a day can increase your risks of acquiring diseases. That's why Oz City Cleaners advocate to its clients to stay on top of regular, maintenance cleaning. We can provide you with a checklist of hotspot areas, where you should focus your attention when cleaning. Should you not have the time then we can provide anti-bacterial cleaning services that will eliminate and reduce bacteria and viruses that can thrive in your work environment.
Window and Glasswork Cleaning
Specks of dust can scratch on your window glasses. Worry not because our cleaning specialists also provide window and glass work cleaning services. We can regularly clean your windows and make sure not to leave any speck of dust.
Hard Floor Cleaning Services
Retail stores experience heavy foot traffic which can cause great wear and tear on the floors. Dirty floors negatively impact first impressions on the perception of standard of cleanliness from customers. Our team of professional cleaners use a wide range of cleaning and sanitising products suitable for different types of floor materials. Our specialist hard floor cleaners can also assist in floor buffing and polishing to give your floor the sparkle and shine it needs.
Regular Cleaning Services
Prioritising your employees and customers' safety is vital in making a successful business. When it comes to the retail industry, cleanliness is a must. It is easy to identify whether a retail store is hygienic or not. By only looking at the floors, windows, and shelving, you can tell if a company values cleanliness and proper hygiene. As a cleaning company in Sydney, Brisbane, Gold Coast, Melbourne, Adelaide and Perth with years of cleaning experience, we have provided hundreds of retail stores professional cleaning services. If you want to try our services, we can help you with:
Anti-bacterial cleaning

High touch point cleaning

Surface dusting and cleaning

Back office cleaning

Lunchrooms and staff area cleaning

Windows and glass work

Bathroom cleaning

Hard floor vacuuming and mopping

Emptying rubbish
Carpet Cleaning
Carpet is one of the most popular choices for floor materials. This is because carpets come in a wide range of sizes, shapes, and colours that can improve all room types' aesthetic. However, you need to clean them regularly to maintain their beauty. If you are using carpets for retail stores, you need to ensure that they are properly cleaned and sanitised. Without proper care, these carpets might get damaged in the long run. Worry not, because Oz City Cleaners also offer carpet cleaning services daily, weekly, or monthly, depending on your budget and needs.
Outside Services
Improving your outdoor aesthetics is also essential, from maintaining a clean parking lot to having a beautiful landscape garden. The good news is that Oz City Cleaners specialize in these outside services. We can help you with the following:
Landscaping

Pressure washing

Parking lot maintenance
Schedules and Time to Suit You
We want to provide you with flexible cleaning services, that's why you can choose a cleaning schedule that works best for you. You may choose from the following cleaning schedules:
Natural Products
Our teams can use eco-friendly cleaning products, or even hospital grade disinfectant, if required.
Experienced Cleaner
Professional commercial and domestic cleaners who understand the importance of a clean working environment.
Satisfaction Guarantee
If you're not happy with the cleaning, then we will clean it again.
Fast Service
Tell us your scope of work, set your schedule, and our team will ensure we get it done with speed and precision.