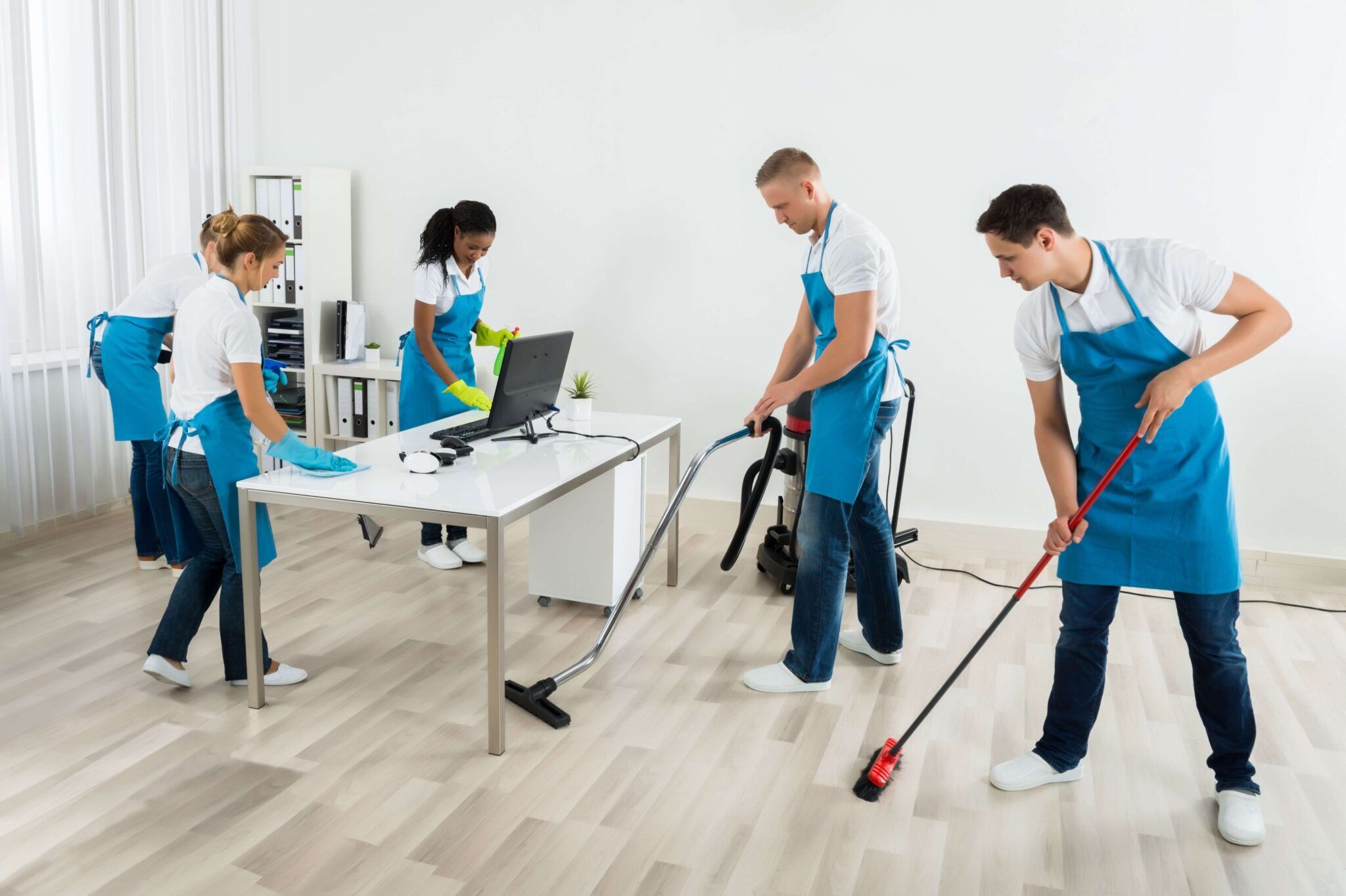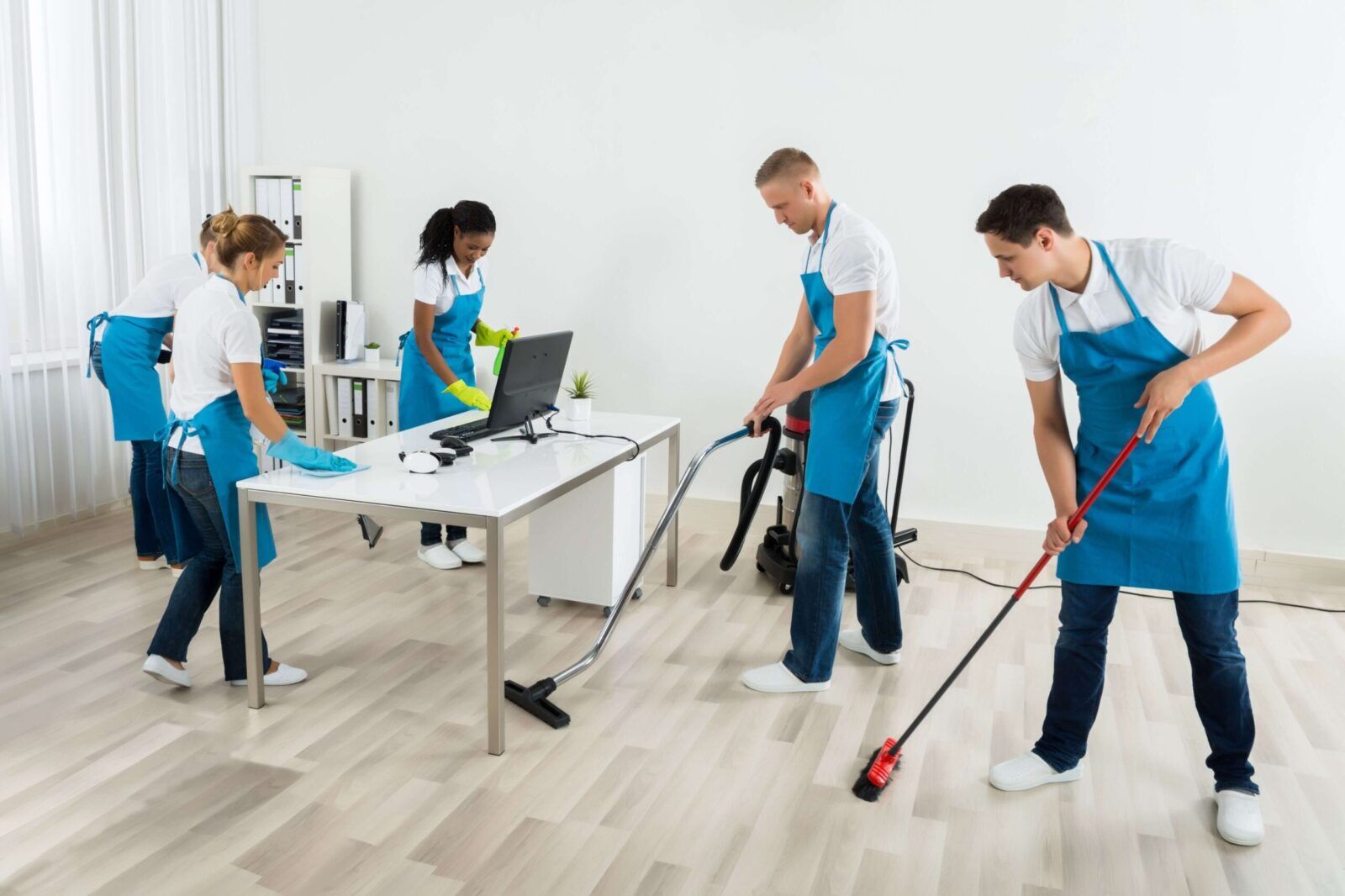 Office Cleaning Services
A clean working environment is an aesthetic and has been consistently linked to employee retention and engagement. Employees who feel comfortable in their work environment are notably happier and more productive, and a decluttered space allows them to focus on their specific responsibilities instead of the mess surrounding them. Our strong network of office cleaning specialists are trained to ensure the consistency of the highest quality of office cleaning.
As such, it's no far cry to say that a spotless office environment is an essential component of an effective organisation. An office's cleanliness is a direct reflection of the people who run it, and no employee wants to work in an unclean and unsafe environment. Moreover, a dirty, unkempt work environment could pose health risks to its employees, and sick employees are absent employees, further supporting the claim that clean offices affect engagement and productivity.
Our commercial cleaning in Brisbane, Sydney, Gold Coast, Adelaide, Darwin, Melbourne Perth, and other cities can handle any sanitation needs across Australia. Oz City Cleaners can construct a cleaning plan that is specially tailored to fit your cleaning needs. We consider everything you need: from your specifications on frequency and depth of cleaning to the cleaning schedule you prefer.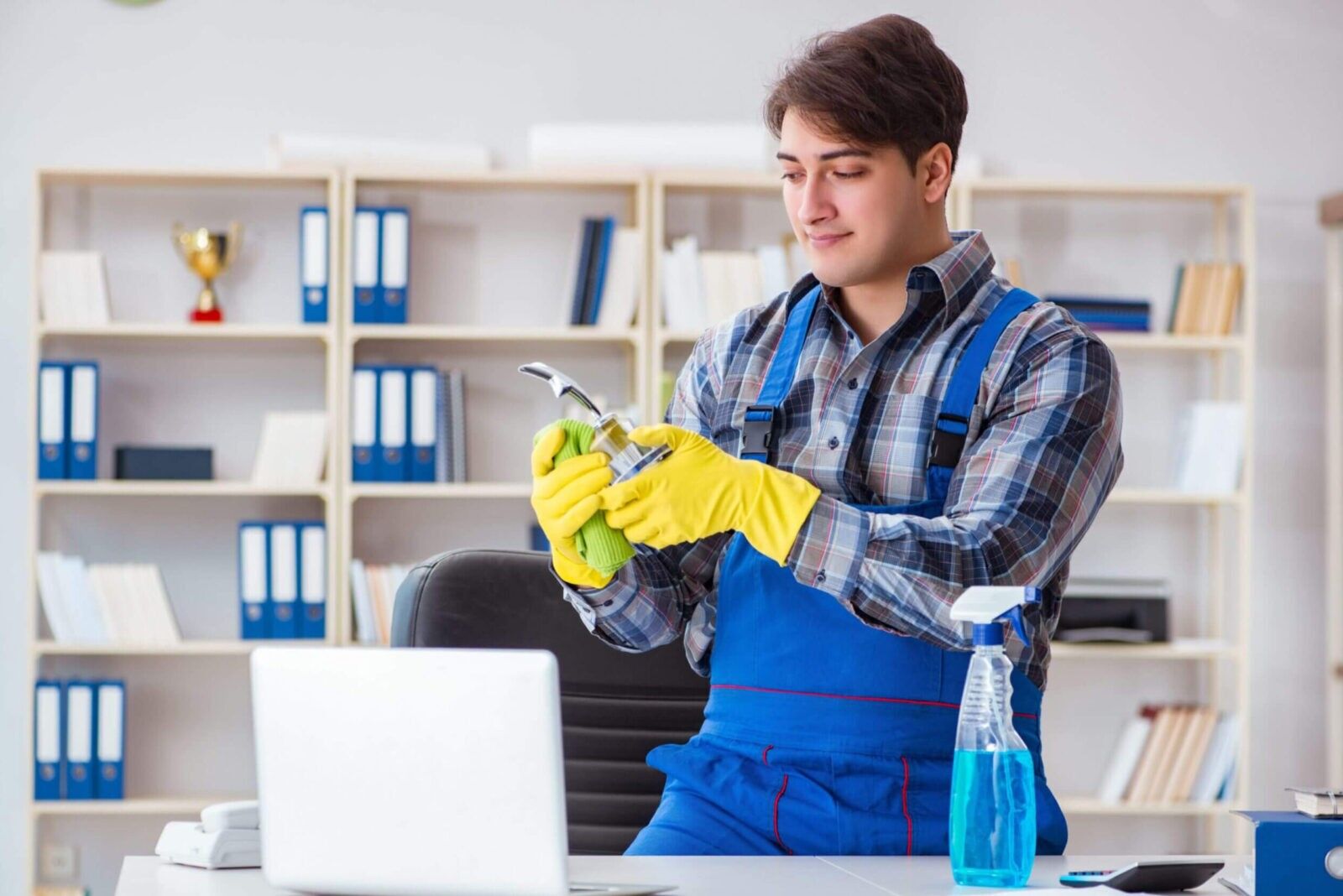 Our Office cleaning services can include:
Thorough disinfection of high-touch areas such as door handles, banisters, and light switches
Anti-bacterial cleaning of keyboards, phones, and desks
Anti-bacterial cleaning of high touch point areas
Air conditioning vents clearing
Carpet, Fabric dividers and upholstery cleaning
Floor buffing and polishing aka strip and seal
Window cleaning and glasswork
Return to work cleaning and OH&S Safety Plans
Stock and supply of hand sanitiser, hand towels, soap and face tissues
Office cleaning benefits;
The average employee loses nine working days a year to sickness, some of which may be attributed to a lack of workplace hygiene.
A typical office keyboard can carry up to 7,500 bacteria at any given time.
Viruses such as the flu can linger on unclean surfaces such as work desks or electronic equipment for 24 hours.
60% of absences from work illnesses are contracted from dirty equipment in the office such as e-coli, staph and bacteria.
With 65% of office workers sharing phones and computers, and with a whopping 25,127 germs per square inch found on just a telephone, employers need to take cleanliness seriously.
Why Hire a Specialist to Clean Your Office?
If we haven't convinced you yet, let us back it up with some statistics. About 60% of absences are from illnesses caused by E. Coli, staph, and other bacteria commonly found on dirty surfaces. Furthermore, disease-causing viruses (e.g. the flu virus) can survive on non sanitised surfaces such as desks and electronic equipment for up to 24 hours. Also, a disgusting statistic is that studies have found that at any given time, the average office keyboard is populated with about 7,500 bacteria. All this said, it no longer becomes surprising that the typical office employee loses nine days of work productivity in a year to illness, a significant portion of which can be attributed to a dirty work environment. So act today and book our team of office cleaners to make your office shine.
Level Up Your Team's Productivity
A dirty office environment is not conducive to anyone inside it. Studies have found that employees are better motivated to concentrate on their tasks when in a clean office. A cluttered space contributes to a cluttered mind and can be very distracting, while an organised space allows the people inside it to move freely and find things easier. The Oz City Cleaners' expert team of cleaning specialists will allow you and your team to focus on your tasks instead of the things to be cleaned.
Fewer Sick Leaves
Aside from improved productivity, a sanitised office also minimises the transmission of diseases caused by viruses and bacteria. We will clean all nooks and crannies, with particular attention to common areas such as bathrooms, training rooms, break rooms, and disinfect them to eliminate pathogens that make people sick.
Boost Team Morale
A clean office makes for more engaged employees. They are motivated, productive, and more excited about their work achievements, and this pride in their work serves as an intrinsic force that will drive them to accomplish more. Even small offices that are neat can have greater employee morale than bigger offices that are unclean.
Save Time and Money
Internal office cleaners can be costly and tedious. First off, you'll have to conduct a thorough hiring process to ensure that the quality of your cleaning staff will not be subpar. Once you've found a meticulously thorough internal cleaning specialist, you will then have to dedicate a portion of your office space to storing cleaning products, equipment, and related machinery.
If you go another route and decide not to hire an internal specialist and instead assign office members to do the cleaning on specific days of the week, their productivity will be significantly affected. They may face challenges brought by juggling their work and the added cleaning tasks.
Avoid this and let us handle the cleaning for you. Oz City Cleaners is prepared to take over all your sanitation needs to reduce the stress on your employees and allow them to focus on their tasks at hand. Focused employees are productive employees, and productive employees will generate more revenue for your company. It is definitely a worthwhile investment.
Contact us now for a free quote on your cleaning needs.
Schedules and Time to Suit You
We want to provide you with flexible cleaning services, that's why you can choose a cleaning schedule that works best for you. You may choose from the following cleaning schedules:
Natural Products
Our teams can use eco-friendly cleaning products, or even hospital grade disinfectant, if required.
Experienced Cleaner
Professional commercial and domestic cleaners who understand the importance of a clean working environment.
Satisfaction Guarantee
If you're not happy with the cleaning, then we will clean it again.
Fast Service
Tell us your scope of work, set your schedule, and our team will ensure we get it done with speed and precision.