OZ City Cleaning Services
Where Spotless Cleaning Comes To Your Door
Welcome to Oz City Cleaners, your leading specialist in providing excellent cleaning services across Australia.
Our network of cleaners are fully trained, insured and qualified to ensure you only receive high calibre individuals that meet the high expectations of Oz City Cleaning services.
We specialise in a full range of cleaning services from end of lease cleaning, commercial cleaning, house cleaning, carpet cleaning and post construction cleaning.
Please feel free to click on one of our company logos to find out more.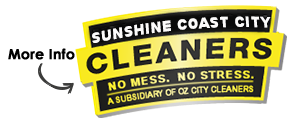 We Mean Clean
OZ City Cleaners is the leader in residential and commercial cleaning in Oz and its surrounding areas. Today, we are offering a variety of Oz cleaning services to meet your particular needs and expectations. Our network of cleaners can use green cleaning approach to conserve our environment and to safeguard your family too. Our highly skilled cleaners apply the best services cleaning solutions to ensure that we tackle all the dirt and get rid of unwanted stains.
Book Your Next Cleaning With Us
We offer customised cleaning packages that are budget-friendly. At Oz City Cleaners, we never compromise on quality. We believe in delivering quality service to all of our clients. If you are looking for a free, no obligation quote please feel free to call us on 1300 740 848 or submit a quote today and one of our friendly representatives will contact you back.